Roar Ambition is the manufacturer of Instant Knockout, a popular weight loss product that promises to speed up the fat-burning process. It was initially made for professional boxers and MMA fighters but later availed for any individual intending to lose weight. It is discouraging to look at yourself in the mirror and not love the reflection staring back. Feeling dissatisfied with your physical appearance despite consistent strict dieting, exercising, and other fat-burning methods.
There are numerous fat burners on the market promising to help one with weight loss goals; however, the catch is getting the right one for your body. Instant Knockout fat burner is made of organic ingredients, and each is carefully measured to help you lose weight effectively.
Instant Knockout Cut
Improves body metabolism
Decreases fat storage and boosts the fat-burning process
Suppresses appetite
Boosts energy levels
Only available at the manufacturer's official website
Caffeine content might not favor some users
Relatively expensive
What Is Instant Knockout?
Originally made solely for MMA fighters and other professional fighters, Instant Knockout is now available for any individual who wants to lose excess body fat. This weight loss product can be purchased at the official Instant Knockout website. Suppose your goal is getting shredded like most fighters or your favorite athletes, then this product is a great strategy to implement. Exercising is also commendable while using the product since it claims to boost the user's energy levels; therefore, working out for longer will be enhanced. Instant Knockout fat burner promises to speed up the body fat-burning process, improve metabolism, boost insulin sensitivity, etc.
Does Instant Knockout Work?
Various strategies to lose fat might leave you beat to the core and discourage you from being consistent and committed to the journey. On the other hand, Instant Knockout has considered all the science involved in losing weight and has properly combined organic products that will help you prominently. Combining the ingredients in Instant Knockout helps the user fight cravings, therefore ensuring low-calorie intake[1]; this is an ingenious strategy to ensure the user does not add more weight since the goal is to lose. Also, the supplement ensures your energy levels are at their best; therefore, weight reduction does not interfere with your daily errands. Finally, the formula used in the product ensures your body burns unwanted fat faster and reduces fat storage. With this combo, the user is more likely to achieve healthy body weight and remain alert during their day -in -day out- activities.
Instant Knockout Ingredients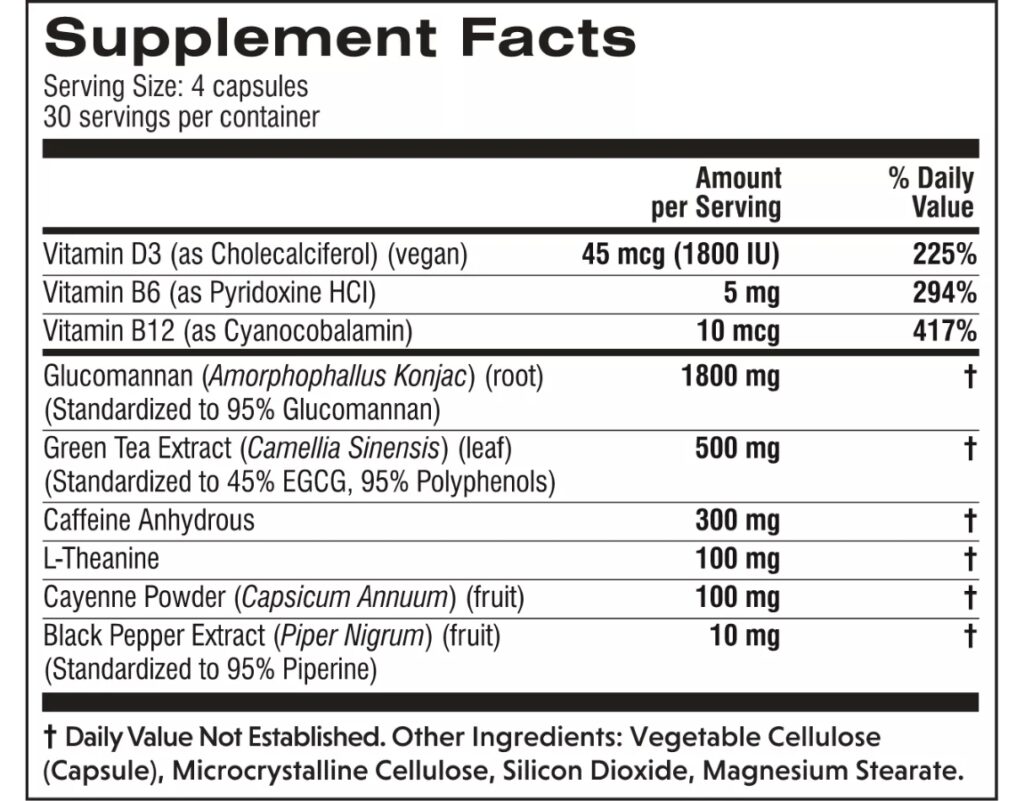 Instant Knockout fat burner is made of a powerful combination of nine organic ingredients that have been carefully calibrated to ensure the user experiences prominent results. The ingredients included in the product are magnesium citrate, microcrystalline cellulose, vegetable cellulose, and silicon dioxide. The ingredients are overly healthy for its users. Still, if you have particular medical allergies to any ingredients such as caffeine,[2] black pepper, or cayenne pepper, this might not be for you. The following is a list of the ingredients included in the Instant Knockout weight loss supplement in specific amounts:
Instant Knockout Review: What Do Real Users Say?
My profession requires me to be in great shape hence brutal workouts, but Instant Workout has been completely helpful in my heavy workout sessions.

Jeffrey King
I am not saying they are magic pills, but never before have I lost excess body fat like crazy! I had to order an extra bottle of Instant Workout because I was afraid they might run out.

Becky Antoniette
Mirror mirror on the wall, who is the fairest of them all? That's finally me! Achieving my target weight has indeed improved how I perceive myself as a person, a mum, and a career woman. Thank you, Instant Knockout.

Diana Gray
Alternatives To Instant Knockout
Leanbean
Organic ingredients
Energy booster
Suppresses appetite
90-day money-back guarantee
Needs consistent workout schedule for prominent results
PhenGold
Organic ingredients
Boosts body metabolism
Money-back guarantee
No severe side effects
High caffeine levels might cause jitters in some users
PhenQ
Reduces food cravings
Organic ingredients
GMP and FDA-approved
Improves metabolism
Available only at the company's official website
Health Benefits Of Instant Knockout
The health benefits of Instant Knockout are majorly due to the combination of the potent ingredients in the supplement. For instance, green tea extract is significant for boosting body metabolism; therefore, the user will have more energy to burn fat. Due to the top-notch quality ingredients used, such as zinc, black pepper, caffeine anhydrous, etc., the weight loss journey is made more possible. Besides, since the manufacturer uses natural ingredients, it protects the user from allergic reactions. The user is guaranteed to experience low appetite; therefore, calorie intake is reduced; with this, you can be sure that no extra weight will be added. Instant Knockout also prides itself on boosting insulin sensitivity for any user who has health issues with blood sugar regulation. Even without such an issue, it is important to have healthy insulin sensitivity.
Potential Side Effects
The organic components that make Instant Knockout suitable for fast fat-burning might have downsides. The caffeine included in the product is among the main worries for some users who might experience insomnia, addiction, faster heart rate, and more anxiety. This makes the product unsuitable when planning to sleep because caffeine is a stimulant that might affect sleep. Additionally, this product is not suitable for pregnant women, and one should consult with their doctor if they have any underlying health condition before taking Instant Knockout.
How To Take Instant Knockout Fat Burner?
Four capsules daily are the recommended amount by the manufacturer. An hour before taking any meal in the morning, the next one is consumed thirty minutes before lunch. In the mid-afternoon, take another one, and finally, thirty minutes before supper, take the fourth capsule. It is better to consume the supplement consistently for several weeks for prominent results. Also, the final capsule should be taken at least five hours before going to sleep to prevent the caffeine from causing you insomnia.
What Makes Instant Knockout Better?
The above Instant Knockout reviews describe all that the user should expect when choosing the most effective fat burner. This weight loss supplement prides itself on the dynamic nine-organic ingredient formula. This ingenious formula promises to boost energy levels, gain appetite control, and improve body metabolism.[2] Also, the probability of experiencing allergies is significantly reduced due to the usage of organic components. Instant Knockout is vegan-friendly too. There are few complaints regarding the caffeine amount; however, many users have manageable levels. On the brighter side, to reduce any caffeine-related insomnia, the supplement can be consumed five hours before sleeping for a good night's sleep.
Is Instant Knockout Safe For Everyone?
Instant Knockout is made to help users achieve healthy body weight by speeding up metabolism, reducing appetite, and boosting energy. With all the natural ingredients used, the product is safe to use for everyone. However, pregnant ladies and anyone with underlying health problems should seek medical advice from their doctor before using this product.
What Could We Eat While Taking Instant Knockout?
Instant Knockout is designed to help anyone achieve a healthy weight in the weight loss journey. By suppressing the user's appetite, the calorie intake is significantly reduced; therefore, no additional weight gain will be experienced. This is not the go-ahead for eating foods that are not healthy for one's body. Instant Knockout also boosts the body's metabolism and improves energy levels; therefore, the user can be committed to their weight loss goals while carrying on with other areas of their lives.
Final Thought
Instant Knockout fat-burning supplement is not a magic pill, but it is helpful for anyone struggling to lose weight and wants to be the best version of themselves. Together with consistent workouts and eating more healthily, Instant Knockout can help the user see results after a couple of weeks. Also, with its formula to increase energy levels, it makes working out more interesting since you are more alert and energetic.
Frequently Asked Questions
Is it legal to buy Instant Knockout in the USA?
Yes, it is legal to purchase Instant Knockout because it contains legal and organic ingredients.
How long before seeing results?
Reduced appetite and boosted energy occur the same day; however, losing weight takes a couple of weeks.
Is it FDA-approved?
No. Always consult your doctor if you are planning to use it.
Can I find it in local stores?
No. You can only purchase Instant Knockout from its official website.
How long does the delivery take?
For users in the USA, it takes at least four days, and in other countries, it could take around ten days.
Do I have to exercise when using Instant Knockout?
The weight supplement is not a miracle worker; therefore, working out and eating healthy is advised for better results.
Do I have to be an athlete to use Instant Knockout?
The product is now available for those who want to lose weight, like professional athletes.
How do you take Instant Knockout?
The weight supplement is consumed through the mouth with water four times a day.
+ 3 Sources
EHproject has strict sourcing guidelines and relies on peer-reviewed studies, academic research institutions, and medical associations. We work mostly with peer-reviewed studies to ensure accurate information. We avoid using tertiary references. You can learn more about how we ensure our content is accurate and current by reading our editorial policy.
Zalewski, B., Chmielewska, A. and Hania Szajewska (2015). The effect of glucomannan on body weight in overweight or obese children and adults: A systematic review of randomized controlled trials. Nutrition, [online] 31(3), pp.437-442.e2. doi:https://doi.org/10.1016/j.nut.2014.09.004.
Shinsuke Hidese, Ogawa, S., Ota, M., Ishida, I., Yasukawa, Z., Ozeki, M. and Hiroshi Kunugi (2019). Effects of L-Theanine Administration on Stress-Related Symptoms and Cognitive Functions in Healthy Adults: A Randomized Controlled Trial. Nutrients, [online] 11(10), pp.2362–2362. doi:https://doi.org/10.3390/nu11102362.
Lukaski, H.C. (2004). Vitamin and mineral status: effects on physical performance. Nutrition, [online] 20(7-8), pp.632–644. doi:https://doi.org/10.1016/j.nut.2004.04.001.