Health insurance coverage becomes extremely important when taking routine, yet expensive, medications like Ozempic or other weight loss drugs. Ozempic, also known as semaglutide, is FDA-approved[1] to treat type 2 diabetes and reduce the risk of major cardiovascular events in patients with type 2 diabetes and known heart disease. As a GLP-1 agonist, Ozempic decreases blood sugar levels, promotes feelings of satiety, and aids weight loss. Hence, it is prescribed for weight loss off-label.
Currently, Ozempic can cost as low as $25 with insurance coverage per month. However, it retails for almost $1,000 out of pocket without insurance. Unfortunately, federal health programs, private insurance companies, and pharmacies only accept Ozempic prescriptions for diabetes, making it difficult for people to obtain them for strictly obesity and weight loss purposes. In this article, we will guide you on how to get insurance to cover Ozempic for weight loss.
How To Get Ozempic Approved By Insurance For Weight Loss?
Since most health insurance plans and pharmacies only accept Ozempic prescriptions for type 2 diabetes and cardiovascular disease, it may be challenging to get Ozempic insurance coverage for weight loss. Here are the steps to get Ozempic approved by insurance for weight loss. 
Evaluate your insurance plan.
Contact your health insurance provider.
Consult with your healthcare provider.
Gather the necessary documents.
Send in a prior authorization request.
Follow up on your request processing.
How To Get Ozempic Covered For Weight Loss?
Since most health insurance plans and pharmacies only accept Ozempic prescriptions for type 2 diabetes and cardiovascular disease, it may be challenging to get Ozempic insurance coverage for weight loss. Here is how to get Ozempic approved by insurance for weight loss:
Featured Partner Offer
PhenQ
Helps to burn fat
Crushes food cravings
Boosts energy and balances mood
High-quality formula
Evaluate Your Insurance Plan
Review your health insurance plan's coverage for prescription medications, including weight loss medications and treatments.[2] Check if your plan covers Ozempic and other weight loss drugs. If you need further assistance evaluating your health insurance plan's coversge, try calling your insurance company.
Contact Your Health Insurance Provider
Contact your health insurance company's customer care department and verify the details about Ozempic's coverage. Find out if you'll need prior authorization or paperwork from your healthcare provider to qualify for coverage with the insurance company. If your insurance requires you to pay first, be sure to understand how and how much you can be compensated.
Consult With Your Healthcare Provider
Book an appointment with a healthcare professional, which may include your primary care physician or an endocrinologist. Discuss your weight management plans, goals, and why you may need Ozempic as one of your weight loss treatments. Seek their assistance and guidance in securing Ozempic insurance coverage for weight loss.
Gather The Necessary Documents
Work closely with your healthcare provider to compile all the necessary paperwork or medical documents that can support your request for coverage. This may include medical history records, previous weight loss treatments, current other medical issues and medications, and any other relevant medical test results.
Send In A Prior Authorization Request
Send your insurance provider a prior authorization request. Many insurance companies require prior authorization for medications they do not cover. You will need the help of your healthcare provider while doing this. The request will highlight the medical needs and benefits of Ozempic for your condition and contain all the supporting paperwork. Be sure to adhere strictly to the instructions and guidelines your insurance provider may have given you.
Follow Up On Your Request Processing
After you start your medications, follow up with your insurance provider regularly for updates on the status of your request. Provide any additional information or documents that may be requested. Frequent and effective communication makes the insurance coverage process quick and successful.
What Insurance Covers Ozempic For Weight Loss?
The FDA approves Ozempic to reduce blood sugar levels in patients with type 2 diabetes combined with diet and exercise. It is also approved to lower the risk of significant cardiovascular events in individuals with type 2 diabetes and heart disease. These include stroke, heart attack, and death. It is to be used for individuals who are 18 years and above.
Your insurance coverage of Ozempic depends on your health condition and your insurance plan. Hence, most insurance providers cover Ozempic only when it is prescribed for type 2 diabetes or heart disease. There are other variable costs that may not be fully covered as well, including doctors visits, nutritionist consultations, travel costs to appointments and pharmacies, and more.
Since Ozempic isn't specifically approved for weight loss, health insurance companies may not cover it. The Treat and Reduce Obesity Act[3] recently expanded the rules regarding health insurance coverage for weight loss drugs in 2021.
Other Things To Keep In Mind
Should your health insurance provider deny your request for coverage, there are other cost-reducing options you can consider:
Patient Assistance Programs
The manufacturer of Ozempic, Novo Nordisk, offers a patient assistance program for eligible individuals. Patient assistance programs help people gain access to healthcare and get medications at little to no cost. To qualify,[4] you must:
Be a U.S. citizen or legal resident in the United States.
Have a total household income at or below 250% to 400%[5] of the federal poverty line.
Not have insurance, Medicare, or any other government assistance program. Some examples of these programs may includeMedicaid, Veteran Aid Benefits, or Low-Income Subsidy.
Novo Norisk will request a signed Patient Declaration if you are eligible for any state, federal, or government assistance. The declaration will state that you will not enroll in any program. You may also have to present proof of denial. If you are not eligible for a patient assistance program, you may enroll in Medicaid, as some Medicaid plans may cover Ozempic costs.
Drug Assistance Programs
Foundations and organizations across the country offer drug assistance programs. These assistance programs pay for medications when patients cannot afford them because they have no insurance, their insurance does not cover such medication, or they cannot pay their insurance copay. You can search for these programs and see if they provide coverage for obesity drugs.
Savings Programs
Novo Nordisk offers an Ozempic savings card for up to a 90-day supply of Ozempic to eligible patients. These savings cards can reduce your out-of-pocket costs. You must meet the following criteria to qualify:
Have private or commercial insurance.
Have a one, two, or three-month prescription for Ozempic.
Depending on your insurance coverage, the savings can be as high as $150 off each month's supply, meaning you can get $300 off a two-month prescription and $450 off a three-month prescription.
Prescription Discount Cards
You may be able to save money on Ozempic by using prescription discount cards or coupons. These discount cards are designed to provide medications at reduced costs to people buying them with cash.
They are from third-party companies and are different from manufacturer savings cards. These cards can be used at several pharmacies, whether or not you have health insurance, and they help you save on the cost of Ozempic.
FSA And HSA
Flexible spending accounts (FSAs) and health spending accounts (HSAs) are tax-free accounts you can have to help pay for drugs. FSAs are employer-owned accounts that allow you to save up to $3,050 for approved out-of-pocket health costs.[6] You may spend the money on medications, co-pays, medical items like contact lenses and glasses, and equipment like crutches and BP monitors. You will need to show your employer a letter of medical necessity to buy Ozempic for weight loss since it is not approved for obesity.
Health spending accounts are, however, self-owned. These accounts allow individuals with high deductible health plans to save up money for healthcare expenses that the plan does not cover. The maximum you can set aside[7] is $3,850 for individual coverage, $7,750 for family coverage, and $4,850 for people age 55 and older.
Featured Partner Offer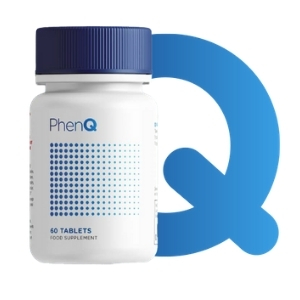 PhenQ
Enjoy 10% Off & Free Shipping Code: "FIRST10"
Applied at checkout
Lifestyle Modifications
You cannot use Ozempic as a stand-alone solution for obesity or being overweight. Rather, you need an encompassing weight-loss strategy that includes dietary changes, increased physical activity, and possibly other medical interventions.
Healthy weight loss requires some degree of a calorie deficit. Generally, we recommend consuming 20 to 100 grams of carbs per day to lose weight. Recommended healthy carbs include fruits, vegetables, legumes, potatoes, and whole grains like oats, wheat, and rice.
This may, however, be tricky for patients with diabetes. The daily carbs for diabetics depend on factors like age, weight, activity level, and the number of calories needed to maintain a healthy diet. It is recommended that you reduce your daily carb intake by 500 calories if you are trying to lose weight.
Drinking enough water and staying hydrated can also aid weight loss. As a rule of thumb, you should drink at least eight 8-ounce glasses of water daily. You may also consider taking a weight loss supplement. Health and wellness supplements improve your overall health by boosting metabolism, improving digestion, reducing hunger and cravings, and managing weight.
Conclusion
While Ozempic can potentially aid weight loss, it is currently a prescription medication to manage type 2 diabetes and reduce the risk of heart attack and stroke in people with diabetes and heart disease. However, your doctor may prescribe Ozempic for weight loss if they feel you can benefit from it.
Ozempic is expensive without insurance. However, there are ways to get health insurance coverage for weight loss medications, including Ozempic. You can also consider other cost-reducing options like patient assistance programs, pharmaceutical assistance programs, savings cards, and tax-free health accounts to help with the cost of Ozempic. As a last resort, consider other GLP-1 agonist medications as alternatives to Ozempic.
Most importantly, maintaining a healthy weight requires a healthy lifestyle, which includes a healthy diet, adequate hydration, regular exercise, adequate sleep, and stress management.
Frequently Asked Questions
Do any insurance plans cover Ozempic for weight loss?
Ozempic is FDA-approved only for patients with type 2 diabetes and heart disease. It does not approve of Ozempic for weight loss. So, insurance companies do not provide health coverage for Ozempic and other weight loss medications.
How do people afford Ozempic for weight loss?
There are several ways to get Ozempic for weight loss. You may get your health insurance plan to cover it. You may also try assistance programs, discount coupons, and savings cards to reduce drug costs. 
How do I get my insurance to pay for Ozempic?
First, review your insurance plan and see if it covers Ozempic. If it does, get a prescription and submit a prior authorization to your insurance provider. If the insurance company denies your initial request, you may appeal the request.
How do you qualify for Ozempic?
Ozempic is a prescription medication for patients with type 2 diabetes. However, your healthcare provider may prescribe it off-label for weight loss.
Is there a generic version of Ozempic available?
Ozempic is a brand-name medication, so there are no generic forms of Ozempic currently.
How much must I weigh to get Ozempic?
Your doctor may prescribe Ozempic for weight loss off-label. You must have a body mass index[8] of 30 or higher, or 27 or higher if you have any weight-related health conditions, to get semaglutide medication for weight loss.
How much is Ozempic without insurance?
Without insurance, semaglutide[9] costs about $804 for a 30-day supply.
Why is Ozempic so expensive?
Novo Nordisk, the manufacturer of Ozempic, goes through several costly clinical trials to ensure the drug and its ingredients are safe and effective. Also, Novo Nordisk medications are the only semaglutide products in the U.S. and are hence expensive.
+ 9 Sources
EHproject has strict sourcing guidelines and relies on peer-reviewed studies, academic research institutions, and medical associations. We work mostly with peer-reviewed studies to ensure accurate information. We avoid using tertiary references. You can learn more about how we ensure our content is accurate and current by reading our editorial policy.
Center (2023). Medications Containing Semaglutide. [online] U.S. Food and Drug Administration. Available at: https://www.fda.gov/drugs/postmarket-drug-safety-information-patients-and-providers/medications-containing-semaglutide-marketed-type-2-diabetes-or-weight-loss.
Chao, A.M., Jena Shaw Tronieri, Amaro, A. and Wadden, T.A. (2022). Clinical Insight on Semaglutide for Chronic Weight Management in Adults: Patient Selection and Special Considerations. Drug Design Development and Therapy, [online] Volume 16, pp.4449–4461. doi:https://doi.org/10.2147/dddt.s365416.
Das, R.K., Higdon, K. and Perdikis, G. (2023). Expanding Medicare Part D Coverage of Weight Loss Medications: The Impact on Plastic Surgery. Aesthetic Surgery Journal. [online] doi:https://doi.org/10.1093/asj/sjad160.
Cms.gov. (2023). Pharmaceutical Manufacturer Patient Assistance Program Information | CMS. [online] Available at: https://www.cms.gov/medicare/coverage/prescription-drug-coverage/patient-assistance-program.
Inteso, C. (2021). The Rising Cost of Insulin: Practical Tools and Resources – Christina Inteso, Diana Isaacs, 2021. [online] ADCES in Practice. Available at: https://journals.sagepub.com/doi/full/10.1177/2633559X20974354.
Office of Human Resources. (2022). Flexible Spending Accounts Program – New 2023 Limits For The HCFSA And LEX HCFSA. [online] Available at: https://hr.nih.gov/about/news/benefits-newsletter/2022/12/flexible-spending-accounts-program-new-2023-limits-hcfsa-and.
26 CFR 601.602: Tax Forms and Instructions. 2022, www.irs.gov/pub/irs-drop/rp-22-24.pdf.
Office (2021). FDA Approves New Drug Treatment for Chronic Weight Management, First Since 2014. [online] U.S. Food and Drug Administration. Available at: https://www.fda.gov/news-events/press-announcements/fda-approves-new-drug-treatment-chronic-weight-management-first-2014.
Levi, J., Wang, J., Venter, F. and Hill, A. (2023). Estimated minimum prices and lowest available national prices for antiobesity medications: Improving affordability and access to treatment. Obesity, [online] 31(5), pp.1270–1279. doi:https://doi.org/10.1002/oby.23725.